Airport Car Rental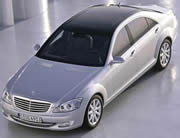 Car hire companies have very specific rules about insurance and about the people they allow to hire their vehicles. It pays to be aware of the company's regulations and to invest in relevant insurance if it is offered.

Hire insurance is an important part of the rental process. If you are renting in a different country or have not paid for personal travel insurance, the hire car insurance may be your only means of protection in the event of an accident. The country you are holidaying in may have specific legislation about driver insurance that makes it a virtual necessity for you to pay for some form of cover. Further, the car hire company will likely make you pay for every penny of repairs that need to be carried out on the car when you return it - even if you've only put a tiny scratch in the bumper. By paying for insurance (and perhaps paying the highest amount possible to lower your excess) you can avoid these potential hazards.

Licensing and driver restrictions are also important. Most major hire companies do not allow drivers under the age of twenty-one (sometimes twenty-three or even twenty-five) to drive the hire car. Drivers on a provisional license will also be disallowed. Those who have previously had accidents may face restrictions (or a surcharge on top of the hire cost). In most countries, drivers with an automatic license will not be able to drive a manual. As with the insurance, it pays to understand the way the hire company works so that you can protect yourself from potential problems.